2023-2027 Strategic Plan
Continuously Improving Global Tuna Fishery Sustainability outlines ISSF's approach to achieving its objective by 2027.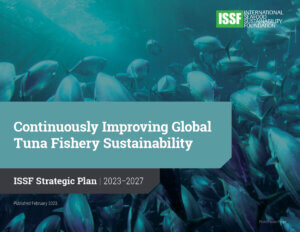 Sign Up for E News
Stay up to date on ISSF's activities and contributions in sustainable fishing by receiving our weekly e-newsletter.
Compliance Report
The Update to ISSF Conservation Measures & Commitments Compliance Report (PDF) examines how all ISSF participating companies performed in 2021 against ISSF Conservation Measures and Commitments.